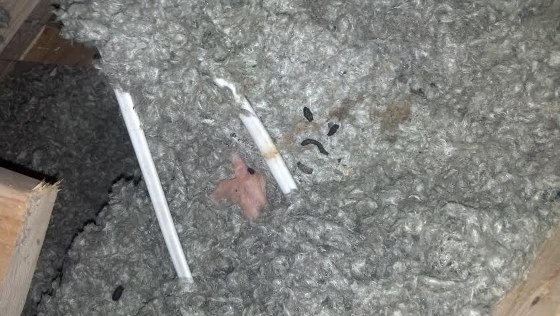 It is important to know when to call an exterminator for mice and rats because, once an infestation gets out of hand, it can be difficult to repair the damage to your home. In the worst scenarios, restoration can take a long time, up to a few months to get things completely back to normal.
Rodents can also cause some pretty serious damage to your house and have been known to chew through drywall insulation, car wiring and electrical wires. Rats and mice also need shelter, particularly during winter to avoid the worst of the cold. The same is true when they're trying to find a nice warm spot to raise their young. A heated home with lots of places to hide away is perfect, and an untidy home even more so.
Mice can squeeze through gaps less than 2cm in diameter, and rats only need slightly more space, so any small hole to the outside can serve as a rodent gateway straight into your home. If you suspect that you have a mouse in the house, you could be right if you see any one (or all) of the following signs:
Mice droppings: The little pests often leave their signature calling card in rooms where food is stored, along the baseboards and under sinks.
Greasy rub marks: Rats in particular leave greasy dirt marks behind them as they travel the same pathways over and over.
Chew marks: While searching for food and water, rodents can chew through any number of materials, including wires and plastic.
98108.